Strengthening the core with core exercises are at the top of many people's fitness goal.
For many, a strong core means having flat and ripped abs.
That's because the word core is often used interchangeably with abs.
But your core is more than just your abs.
The core consists of many muscles, including those located closest to the spine. They are primarily responsible for providing stability and preventing excessive movement that could place stress on the spine.
While other core muscles, generally the larger and more visible muscles in the mirror, are primarily responsible for generating movement.
Your core is involved in every movement you make or not make. Everything from proper sitting to getting out of your car or picking something off the floor is the work of your core.
This article will explain what your core muscles are and what it does. After that, I'll share...
Prom is one of the most exciting events for high school-age girls. It's an event that is usually reserved for seniors and sometimes juniors in high school, so many students look forward to their turn to experience prom for years in advance. As prom approaches, many young women spend hours finding the right dress to wear, the right shoes and jewelry to go with their dress, the right makeup to wear, and–of course–the perfect hairstyle to complete their look on prom night.
If you're searching for the perfect prom hairstyle, look no further. These prom hairstyles are gorgeous, classy, and elegant–everything the perfect prom hairstyle should be. Plus, all of these styles are pretty easy to style yourself at home, so you don't have to worry about booking a salon appointment if you choose one of these hairstyles for prom. Keep in mind that these prom hairstyles are designed for long h...
Vegan Pumpkin Waffles are full of pumpkin spice goodness and are the perfect Fall weekend breakfast! Crispy on the outside and fluffy on the inside. 1 Bowl.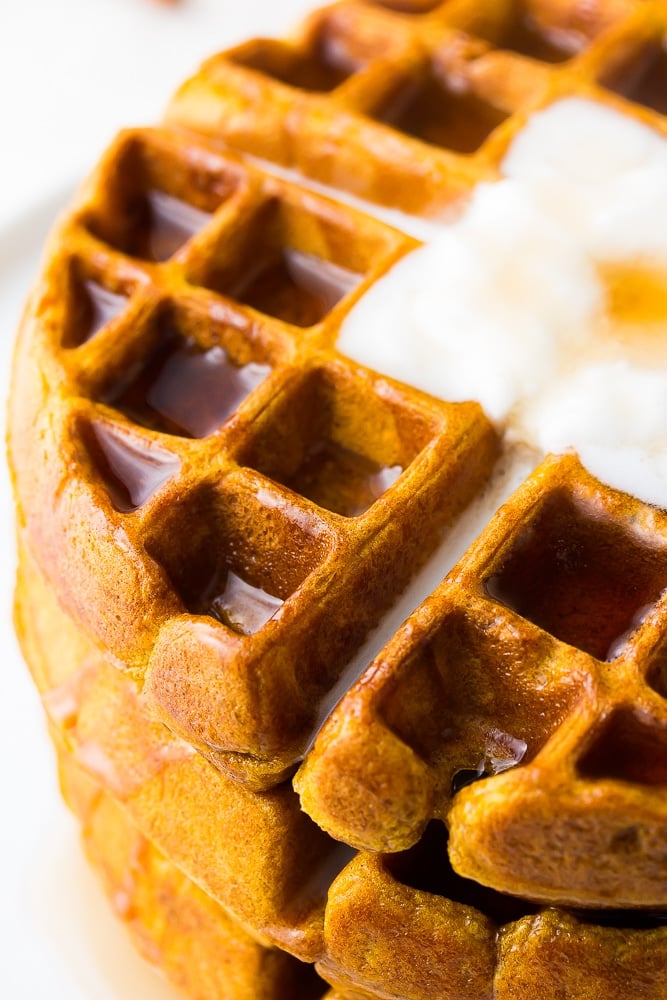 Easy Vegan Pumpkin Waffles
These waffles are made with a whole can of pumpkin and plenty of pumpkin pie spices. They're made in just 1 bowl and can be whipped up FAST on a Fall weekend morning!
You can make several substitutions depending on your needs, be it oil free, gluten free, whole grain and more. Let's make some pumpkin waffles!
Food and drink
Hands-on science experiments and projects are always a hit with kids, in the classroom and at home. Want to make them even better? Make them delicious, too! There are plenty of food and kitchen science projects out there, but not all of them are exactly tasty. That's what sets this list apart from the rest: These edible science projects are actually good enough to eat!
Of course, you'll want to use common sense about safety and good food hygiene along the way. And don't be afraid to substitute healthier ingredients for the candy and cookies, if you like. No matter what, you're going to whet kids' appetites for learning with this menu of edible science experiments. Bon appétit!
1. Candy DNA Model
Credit: Pinterest
What's better than the combination of denim & white tops? Nothing really!
White tops and denim jeans are wardrobe essentials. They were meant to be together. Forever and ever.
Denim & white tops outfits are the easiest to wear and the most fashionable to look. It doesn't matter the occasion, you can never go wrong when choosing a denim & white top outfit. A true wear-anywhere closet staples.
If you want to feel instantly elegant, you can pair denim jeans, white top with a blazer. If you want to spice things up a little bit, y...
Looking some delicious and easy Keto diet dinner recipes for your meal plan?
Look no further.
These Keto dinners are easy to make and taste absolutely amazing.
Not only that. They are fast to make.
In fact, most of them are ready in less than 30 minutes.
Get ready. Fast, easy, and delicious, these low-carb keto meals are about to become your go-to weeknight recipes.
With pasta, pizza, and stroganoff, this list is full of dishes your family already loves done the keto way.
We also made this list dinner party proof.
Every single one of the recipes listed here is totally crowd-pleasing.
They can be served to both keto and non-keto dieters, and you'll impress them both.
If you've ever had to miss out on your indulgence being on keto, those days are over.
You are about to throw Keto Pizza, ga...
A good winter jacket should keep you warm and comfortable during winter without making you look like a burrito. Unfortunately, there are plenty of winter jackets out there who only focus on the warmth and not style. Some people would avoid buying winter jacket altogether since they can't use it in other seasons.
Since a winter jacket is quite costly, you have to be considerate in choosing one. Thus, to avoid making a bad investment on the wrong piece, here are 3 winter jacket ideas that you can pull off all year round.
1. Sleek Leather Winter Jacket
This sleek winter jacket will ensure your warmth during winter. Not only does the combination of thick material provide comfort, but it also looks cool under extensive sunlight. For other events, you can match it with a dress or leggings black for a more formal look. Providing equivalent comfort and style, you don't need to wait for winter to wear th...
A Kale Smoothie recipe that actually tastes amazing! The perfect breakfast or snack, with no bananas and full of protein.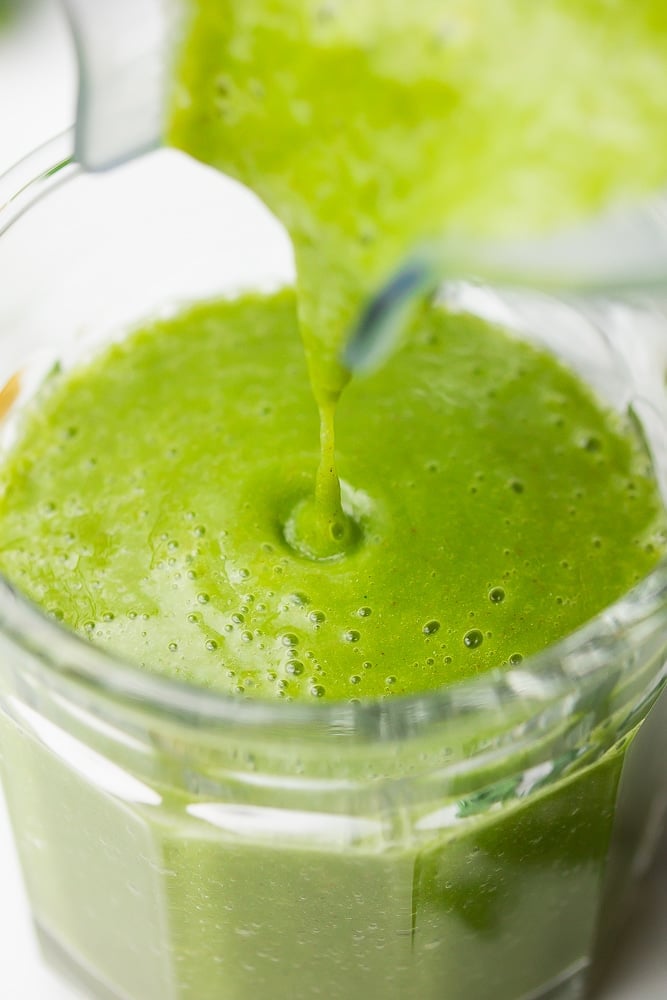 For a long time, I couldn't stand the taste of kale in a green smoothie. I always felt like I could taste it too much, so I stuck with spinach most of the time.
But I finally came up with the perfect blend of ingredients that mask the kale SO WELL, you can't even tell it's there!
This Kale Smoothie recipe makes one large smoothie or two smaller servings. Sometimes I drink the whole thing for breakfast if I'm in the mood and don't feel like eating yet, but often my husband and I will s...
Focus on the People, Not the Politics
"Hla de, hla de (beautiful, beautiful)," purrs photographer Nathan Horton. One of his Nikon lenses is focused on the ebony irises of a caramel-skinned woman from the Pa-Oh hill tribe in Shan State, Myanmar. Another protrudes from his hip, dangling from a second camera body like a bonus appendage.
The villager is shy, hesitant to engage with the camera. "I've grown old," she demurs, remembering the British-born photographer from a previous visit. But Horton turns his once imposing lens into a bridge. With a little more encouragement in her native tongue, his subject's eyes light up and thanaka-smeared cheeks crinkle into a smile, r...
Cardio is the most popular form of exercise people do when they are trying to lose weight and improve their health and fitness.
But weight training can be equally beneficial if not more. Especially when it comes to boosting your metabolism and burning fat.
It is not to say cardio is not important for weight loss because it is. But if you want to change your body and make improvements in your overall health and fitness, consider adding weight training to your fitness regimen.
In this article, I will discuss 7 ways that weight training can actually benefit your health.
1. Lose Weight and Keep It Off
Weight training is one of the fastest, most effective ways to lose body fat and improve muscle tone.
When you lose weight through dieting alone or together with some
[1] 2 3 4 Next>