James Bond movies first starting hitting the big screen in 1962, but which one is the best? This question alone can start a million arguments.
Dr No was the first adaptation of Ian Fleming's creation, and in the intervening five-plus decades, James Bond has become British cinema's most universal export. The spy has since made the most of his license to kill, downed a distillery's worth of Vodka-Martinis, and had very close encounters with a baffling number of femmes fatales. Over 58 years he's headlined 24 official movies (the 25th, No Time to Die, arrives in April 2020) – and two unofficial films – to become one of the most iconic characters in movie history.
But with such an extensive list of missions behind him, what's the best way to catch up on 007's all-action past? Watching the movies in release order seems logical, but that doesn't take into account the 2006 Daniel...
What is success, how do we win and what does it actually take to truly succeed? Read this entire list of success quotes to motivate you, discover the true meaning of success and to learn why you should never be afraid to fail.
Motivational Success Quotes on How to Be Successful
"Take up one idea. Make that one idea your life – think of it, dream of it, live on that idea. Let the brain, muscles, ne...
What are the best exercises to lose belly fat and get a flat tummy?
Not all abs exercises are created equal.
This is especially true when it comes to burning and losing belly fat.
Finding and doing the most effective exercises is the key to losing belly fat.
This is the only way to get rid of the fat that keeps your abs hidden.
Of course, your diet also needs to be on point to lose your stomach fat, but that's for another topic.
If you're looking for the best exercises to banish belly fat, you came to the right article.
The best way to lose belly fat is to add some exercises that will help you burn tummy fat like the following 5 on this list.
These belly fat exercises will not only burn your tummy fat fast, but they'll also shed fat from other areas.
These fat burning exercises target the abs from all angles.
They penetrate the muscles in the area and get your ...
A Kale Smoothie recipe that actually tastes amazing! The perfect breakfast or snack, with no bananas and full of protein.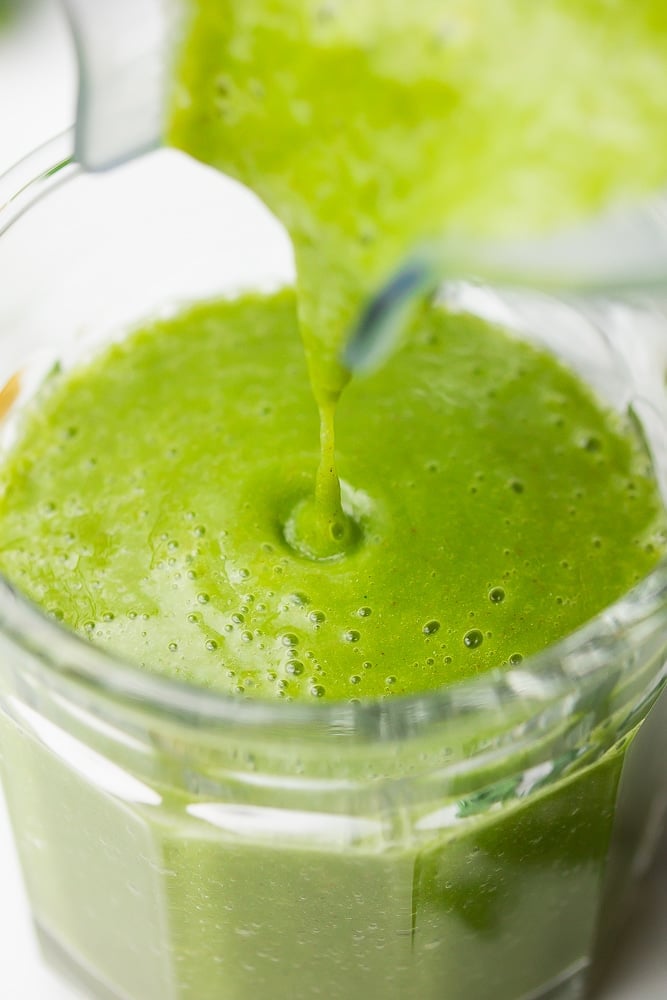 For a long time, I couldn't stand the taste of kale in a green smoothie. I always felt like I could taste it too much, so I stuck with spinach most of the time.
But I finally came up with the perfect blend of ingredients that mask the kale SO WELL, you can't even tell it's there!
This Kale Smoothie recipe makes one large smoothie or two smaller servings. Sometimes I drink the whole thing for breakfast if I'm in the mood and don't feel like eating yet, but often my husband and I will s...
"There are no mistakes, only happy accidents." – Bob Ross
"Water's like me. It's laaazy … Boy, it always looks for the easiest way to do things" – Bob Ross
"How do you make a round circle with a square knife? That's your challenge for the day." – Bob Ross
"There's nothing in the world that breeds success like success." – Bob Ross
"Here's your bravery test!" – Bob Ross
"Traditionally, art has been for the select few.&rdqu...
Once they managed to get McDonald's to reproduce the Szechuan sauce first produced in 1998 for the release of Mulan, Rick and Morty established itself as part of the television furniture. As every struggling creative knows, however, success like this doesn't come overnight. In the beginning (during the Earth year 2006), Justin Roiland created a short called The Real Animated Adventures of Doc and Mharti for Channel 101. If you haven't seen it, then it doesn't really have much in common with the end product so I wouldn't worry about it. But when Dan Harmon came calling after his work on Community, Roiland suggested developing something based on the short.
From there, the program went through a series of retools until they ended up with a half-hour comedy about a mad scientist type (Rick Sanchez, geniu...

jillmdillard/Instagram
We've seen Jill Duggar deal with all kinds of Instagram comments questioning her life, but once again, she's handling it flawlessly. After someone told her to go back to school or go to work, Jill defended being a stay at home mom, and we've gotta admit that the way she responded couldn't have been more perfect.

source: https://www.cafemom.com
...
Credit: Pinterest
From their on again/off again dating to their Bahamian engagement, here's everything you need to know about Justin Bieber & Hailey Baldwin's relationship.
On October 2009, these two had their first meeting. Justin and Baldwin met for the first time after her dad, actor Stephen Baldwin, introduced them backstage at The Today Show. Justin retweeted the video in 2016 with the caption, "Haha. Amazing".
On February 2011, Hailey attends the premiere of Never Say Never. Later that month, Justin confirmed his relationship with Selena Gomez<...